Note: This post is part of our Netflix Academy series. See background, and links to other educational videos worth streaming, here.
Constitution Day is Tuesday, which is an excellent opportunity to teach children about our nation's founding (a subject required for study by the Common Core state standards).
That gave me an excuse to dig into the Netflix and Amazon archives to find videos that might be available that could help elementary school children learn about our founders, the Revolutionary War, and the big ideas of the Bill of Rights and the Constitution.
Unfortunately, there's not much. Most of what's online is a better fit for older students—probably middle schoolers—such as several of Ken Burns' excellent documentaries.
But thanks to the wonderful animated shows Liberty's Kids and the classic Schoolhouse Rock!, all is not lost.
As always, if I've missed something good that's on Netflix or Amazon Prime, please let me know in the comments section below.
Best videos on George Washington and the American founders available for streaming
1. Liberty's Kids
Aimed at seven- through twelve-year-olds, the series introduces kids to the American revolution through the eyes of two teenaged apprentice reporters—one from England and one from America—who experience firsthand the conflicts and events that shaped America. Famous names such as Walter Cronkite, Dustin Hoffman, Annette Bening, Michael Douglas, Whoopi Goldberg, and more lend their voices to bring history to life for kids and help them learn not only about the history, but also about the different perspectives people might have had at that pivotal time.
Length: Forty 30-minute episodes
2. Schoolhouse Rock!
Schoolhouse Rock! is a series of short, educational films that are animated and musical, making them appealing to young children. The topics range from grammar to science to civics. To teach your kids about the nation's founding, we recommend "Preamble," "The Shot Heard 'Round the World," "Fireworks," and "No More Kings."
Length: Sixty-three 3-minute episodes
Rating: TV-Y

3. Dear America: The Winter of Red Snow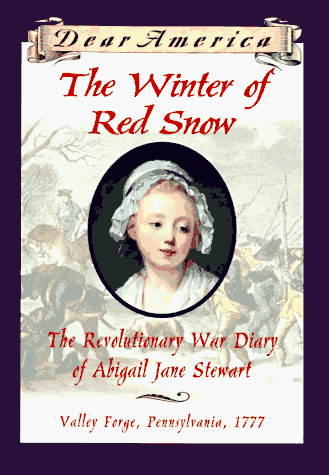 Based on the bestselling Scholastic books, The Dear America series features the stories of fictional teenage women at various turning points in American history. In this chapter, young Abby Stewart of Valley Forge, PA, befriends Martha Washington and aids Revolutionary soldiers during one of the most memorable winters in American history.
Length: 30 minutes
Rating: TV-Y

4. 1776
A musical celebration of the founding of the United States based on the award-winning Broadway production.
Length: 165 minutes
Rating: PG