Note: This post is part of our series, "Netflix Academy: The best educational videos available for streaming." Be sure to check out our previous Netflix Academy posts on dinosaurs; aquatic life; insects; frogs and other amphibians; reptiles; Ancient Asian Cultures; the early American civilizations; Ancient Greece; Native American cultures; Christopher Columbus and the Age of Discovery; Colonial America and the Revolutionary War; the American founders; movie adaptations of classic children's books; and American folk heroes.
Where I live near Washington, D.C., the long, cold, snowy winter and late spring haven't deterred the songbirds from making their vernal voices heard. Not only are these incredible creatures beautiful (visually and vocally), but they also are our modern link to the age of the dinosaurs and feature prominently in art, music, and culture throughout human history. Here are some videos to help teach your kids about our feathered friends.
Special thanks to research interns Andrew McDonnell, Elisabeth Hoyson, and Liz McInerney for helping to compile these lists.
Best videos on birds
1. Nature Adventures: Unique Birds of the Prairie
Todd and Terri explore the Great Plains in search of unique bird species. They show you that not all birds live in nests, as they get up close to burrowing owls near the Badlands of South Dakota. Plus they examine red tailed hawks and long billed curlews.
Length: 27 minutes
Rating: NR
2. Nature Adventures: Unique Birds of the Prairie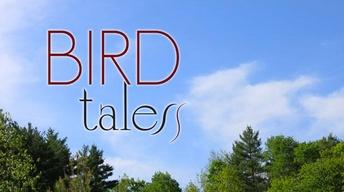 Bird Tales is the story of people who, in unique ways, share a love for birds. It's the third in a series of award-winning migratory-bird specials produced by NHPTV that explore and celebrate New England's native species.
Length: 57 minutes
Rating: NR
3. The Life of Birds
David Attenborough's documentary series is the definitive film exploration of Earth's most colorful creatures: birds. Researchers traverse the globe, exploring forty-two countries and examining more than 300 species.
Length: Ten 45-minute episodes
Rating: TV-G
4. David Attenborough Wildlife Special: Eagle: Master of the Skies
New techniques in cinematography allow us to soar with eagles, observing their predatory capabilities and aerial attacks on everything from monkeys to kangaroos. Attenborough also affords us an unexpected glimpse of the awesome bird's nurturing side.
Length: 48 minutes
Rating: TV-PG
5. Wild Kratts: Falcon City
The Kratt brothers are itching to fly with the world's fastest animal, the Peregrine falcon, which can hit top speeds of 240 miles per hour.
Length: 26 minutes
Rating: TV-Y
6. NATURE: Ducks: An Original DUCKumentary
Ducks are true originals and a fantastical group of complex characters, with more than 120 different species of them in all. This program explains where ducks store extra food, why they have no teeth, and much more.
Length: 53 minutes
Rating: TV-G
7. Wild America: Beautiful and Beloved Birds Collection
The joy of birdwatching is one way in which many people enjoy the wonder and fascination of our great American outdoors. More so than any other creatures, birds have captured the imagination of humans as they float on the wind, soar to great heights and make the world a more wonderful place. Learn more about them in this series.
Length: Ten 30-minute episodes
Rating: NR